So the Eisner nominations came out today. Ho-hum. But the REAL NEWS is that the Lynd War Graphic Novel Prize winners were announced today! I'm shilling a bit here since I was on the jury/selection committee for the Lynd Ward Prize, the most prestigious comic book trophy outside of the industry. (The Lynd Ward Prize is sponsored by the Center for the Book, Penn State University, and the Library of Congress.)
The overall winner this year is Unflattening by Nick Sousanis. Honor books are Displacement by Lucy Knisley and Russian Olive to Red King by Kathryn Immonen and Stuart Immonen. (I've admirably written about the first two before on this very site.)
From the official press statement release: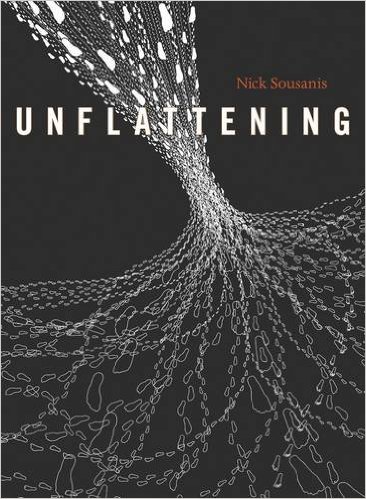 " "'Unflattening,'" the jury noted, "is an innovative, multi-layered graphic novel about comics, art and visual thinking. The book's 'integrated landscape' of image and text takes the reader on an Odyssean journey through multiple dimensions, inviting us to view the world from alternate visual vantage points. These perspectives are inspired by a broad range of ideas from astronomy, mathematics, optics, philosophy, ecology, art, literature, cultural studies and comics. The graphic styles and layouts in this work are engaging and impressive and succeed in making the headiest of ideas accessible. In short, 'Unflattening' takes sequential art to the next level. It takes graphic narrative into the realm of theory, and it puts theory into practice with this artful presentation of how imaginative thinking can enrich our understanding of the world."
. . .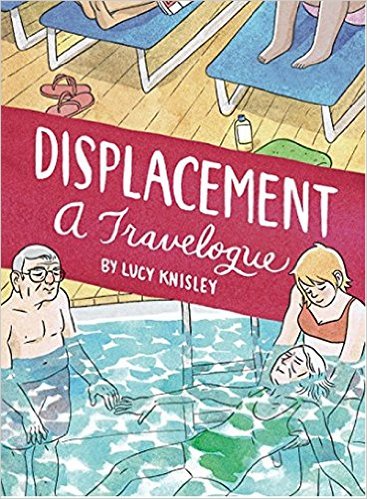 The jury also awarded two honor books: "Displacement," by Lucy Knisley, published by Fantagraphics, and "Russian Olive to Red King," by Kathryn Immonen and Stuart Immonen, published by AdHouse Books. About "Displacement," the jury said, "Lucy Knisley's 'Displacement' is a perfect memoir comic. Her vibrant watercolor illustration humanizes the reality of caring for loved ones as they age with candor and grace. The narrative of her grandfather's journal from World War II woven in with harrowing cruise experiences is a crucial touchstone, reminding us that her grandparents are so much more than what they can express to the outside world in the present."
About "Russian Olive to Red King," the jury said, "Kathryn and Stuart Immonen's 'Russian Olive to Red King' is that rare work of fine art that succeeds at cross-purposes; it is both successfully avant-garde and profoundly relatable. Stuart's light, clean and deliberate artistic choices are the ideal counterpoint to Kathryn's searing and devastating story of loss and grief, all of which leads to the novel's formally upsetting and innovative coda." "
It was truly an honor to serve on this amazing jury. I look forward to working with Penn State and the Library of Congress again in the future.
On a side note, Knisley's Displacement is Eisner nominated for "Best Reality Based Work" and Sousanis' Unflattening is Eisner nominated for "Best Academic/Scholarly Work."
😉