DC's best current title Grayson just delivered one hell of a splash page in its latest issue (#12). The dynamite team of Tom King, Tim Seeley, Mikel Janin, and Jeromy Cox plays with the continuity sandbox in a delightful way as Dick Grayson (in disguise) with an amnesiac Bruce Wayne. Surrounding Dick are several unattributed word balloons containing dialogue from previous interactions between Bruce and Dick. And wouldn't ya know it, these random word balloons all contain dialogue that actually existed in previous comics, this canonizing a ton of stuff from the past. Here is the splash: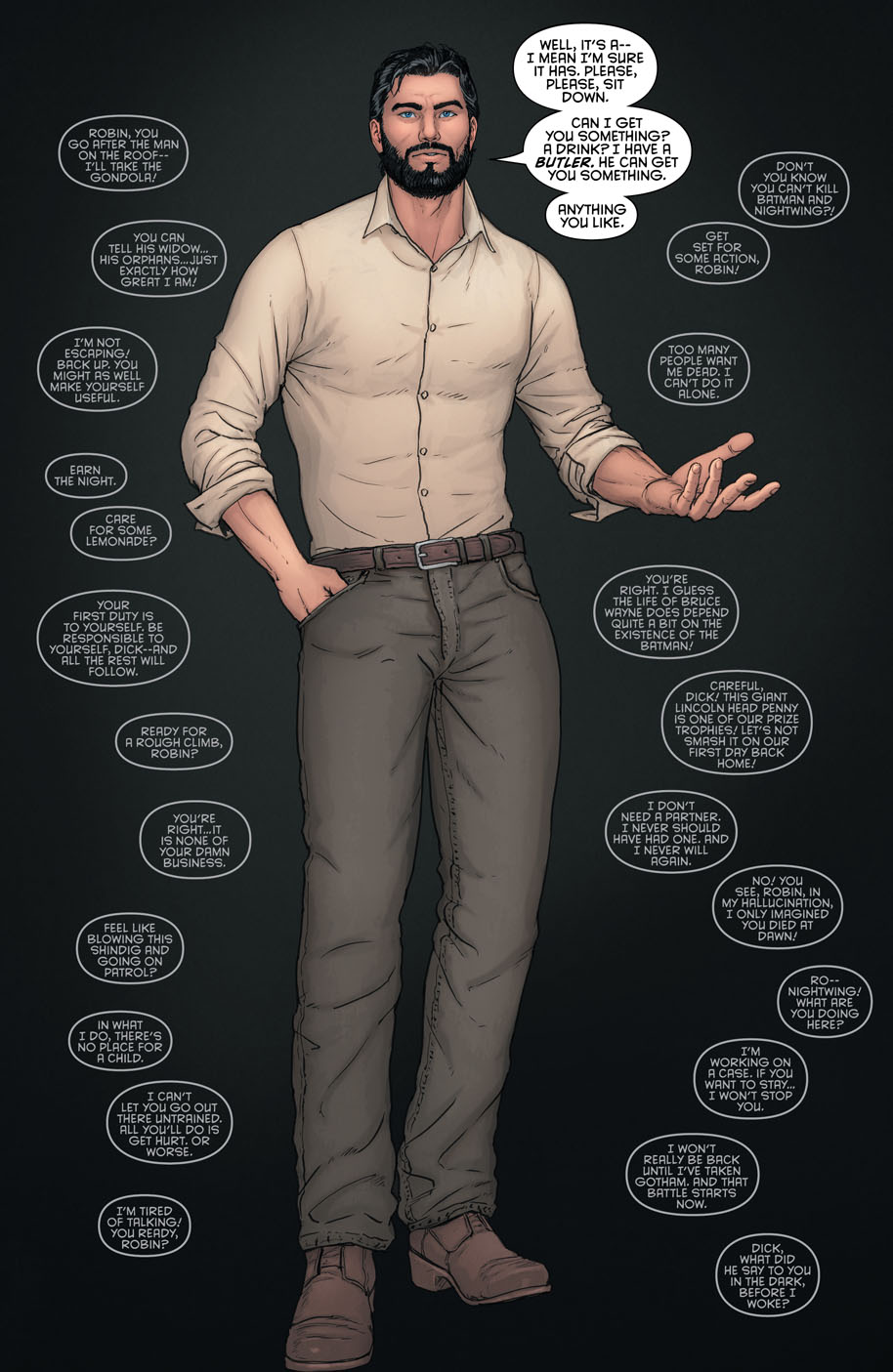 Here is an example of one of the more obvious ones (from the famous "Robin Dies at Dawn" story from Batman #156):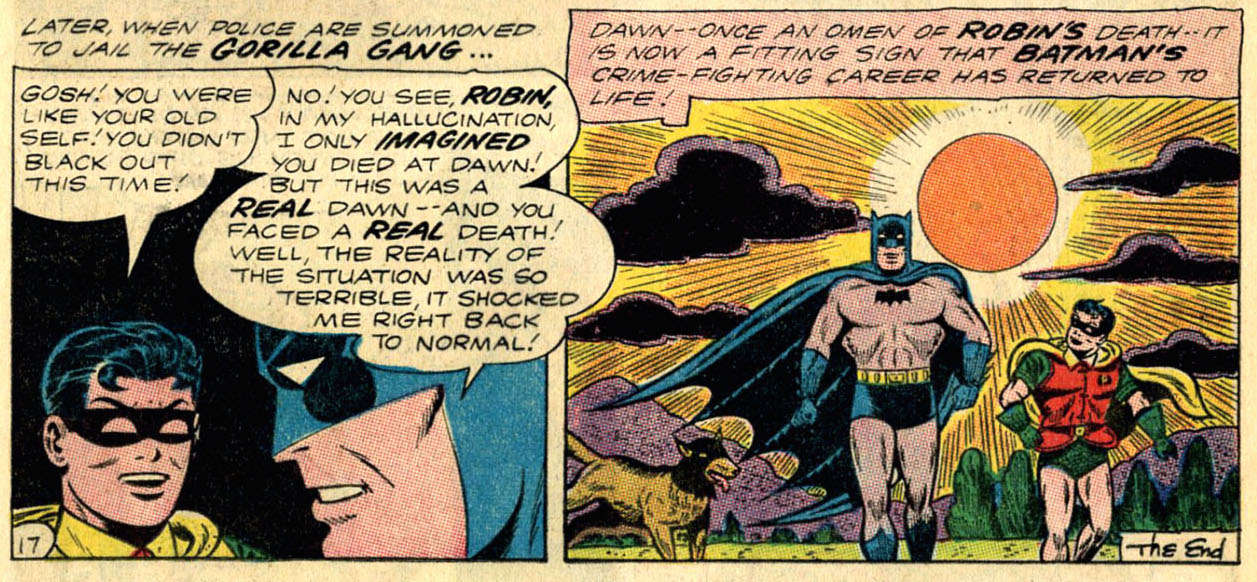 The last one, "What did he say to you in the dark?" is from Scott Snyder's Batman Vol. 2 #17 (the conclusion to "The Death of the Family").
"Earn the night" is from Seeley and King's own Grayson: Futures End #1—a cryptic line that Batman says to the Boy Wonder when the latter questions why his costume is so much brighter than Batman's.
"Care for some lemonade?" is a reference to Frank Miller's crap-tastic All-Star Batman and Robin the Boy Wonder #9, where the Dynamic Duo paints a room yellow to negate Hal Jordan's ring power!
"I'm not escaping!" comes straight out of the classic Grant/Breyfogle Batman: Shadow of the Bat #3 (1992), when Batman is in Arkham Asylum!
"I'm tired of talking!" is, of course, from the legendary 1971 O'Neil/Adams "Daughter of the Demon!" issue (Batman #232) that gave us the debut of Ra's Al Ghul.
"Let's blow this shindig" is from Dixon/Beatty's Robin: Year One (2001).
Those are the ones I discovered pretty quickly. Props to NextReact for finding a bunch more.
Can anyone else figure out where all the rest come from?
While I'm primarily interested in the Bruce/Batman quotes, Seeley and King have definitely given us quite a task with even more Easter Egg quotes from yesteryear…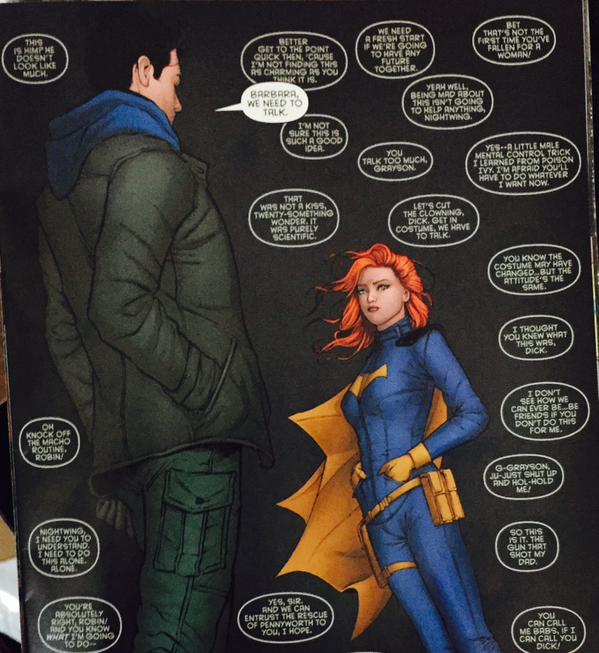 ________________________________________________________________________
UPDATE!
I've discovered all of them (both the Bruce and the Babs splashes), except for the following:
"Robin, you go after the man on the roof—I'll take the gondola!"
"You can tell his widow…his orphans…just exactly how great I am!"
"Ready for a rough climb, Robin?"
"Get set for some action, Robin!"
"You're right. I guess the life of Bruce Wayne does depend quite a bit on the existence of Batman!" (Someone told me Batman #4, but I can't find it in there.)
"Careful, Dick. This giant Lincoln head penny is one of our prize trophies! Let's not smash it on our first day back home!" (Someone told me World's Finest Comics #30, but can't find it in there either.)
________________________________________________________________________