I've always been tickled by the idea of what the inner office workings of Image Comics must have been like in the 1990s. They were the golden gods, the darling boys of the industry. Totally untouchable, no matter what crap they were putting out. Kids (including me) ate it up. (There was some cool stuff published by Image back then, but, hey let's be honest, in hindsight most of it was junk—a mega-BROey style-over-substance response to a general stagnation in mainstream superhero sales at the time.) Eventually, most of the big Image top-selling books of the time period faded away and disappeared. However Rob Liefeld's Prophet is a prime example of an Image Era book that still remains. There aren't many others. Spawn and Savage Dragon immediately come to mind, but beyond that, not really. It's Prophet's continuation that is much more interesting than the other two mentioned books, mainly because of how weird and different the new title is compared to the old.
Brandon Graham and Simon Roy's Prophet is one of my favorite ongoing titles, amazingly spun out of (although now completely unrecognizable as being attached in way, shape, or form to) Liefeld's original 90s creation of the same name. Looking back at those old Prophet issues, one can't scoff and laugh at the wildly and abnormally proportioned bodies, over-stylized over-sexed pencil-work, and shabby Hollywood action bloodbath-to-the-max storytelling. How the old Prophet is even related to the new makes very little sense. What is even more interesting beyond the comparison of the old version of Prophet and new version of Prophet—(BTW the new version is NOT a reboot, it's actually a continuation of the story!)—is the apocryphal behind-the-scenes stuff that apparently went on with the original in the early 90s.
In the glorious Image Age of the early 90s, Liefeld's signature art style was at the center of everything, including his own baby Prophet. However, Liefeld, spread thin by numerous comics, hand-picked a replacement artist that could essentially mimic the Liefeld style. Thus, journeyman Stephen Platt (AKA Splatt for short) excitedly took over the illustration reins pretty early into Prophet's run. Nearly abysmally indistinguishable (except for the inclusion of feet, of course), Platt began drawing Prophet from front to back with the full support of writer Liefeld. Under the guidance of this dynamic duo, the book took off (like everything Image at the time) and starting bringing in mucho dinero.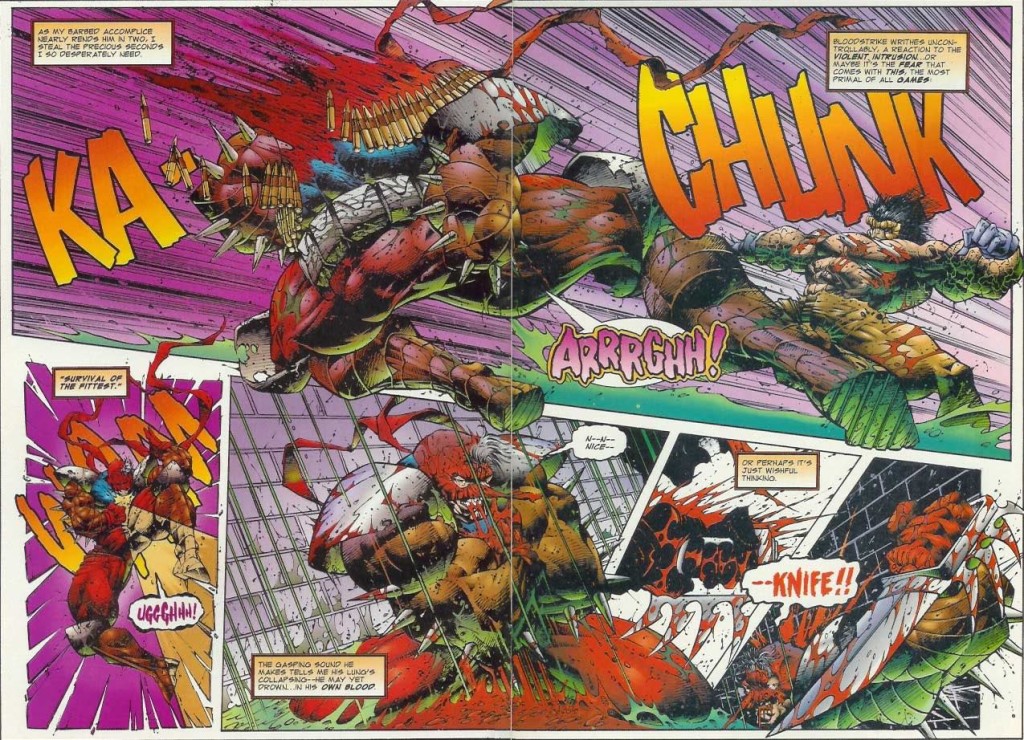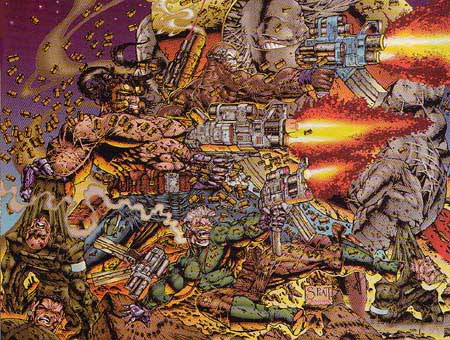 Quickly, however, things began to turn sour between Liefeld and Platt. Platt was soon off the book just as soon as he had come on board. Rumors spread about clashing egos and missed deadlines, but nothing of detail could be drummed-up. In recent years, the vault has been opened, so to speak, and decades of relative silence on the subject have ended. Beyond infighting and disagreement about Prophet in general, supposedly, Platt couldn't hit deadlines and couldn't be bothered to be rushed, considering himself a high caliber artist in the vein of… wait for it… none other than the great Jean "Moebius" Giraud! Not only that, Platt was making $40,000 PER ISSUE to draw Prophet!! Think about that. Someone, in the 90s, was making $40,000 to draw the above pictures. This is IMAGE MOOLAH. Crazy.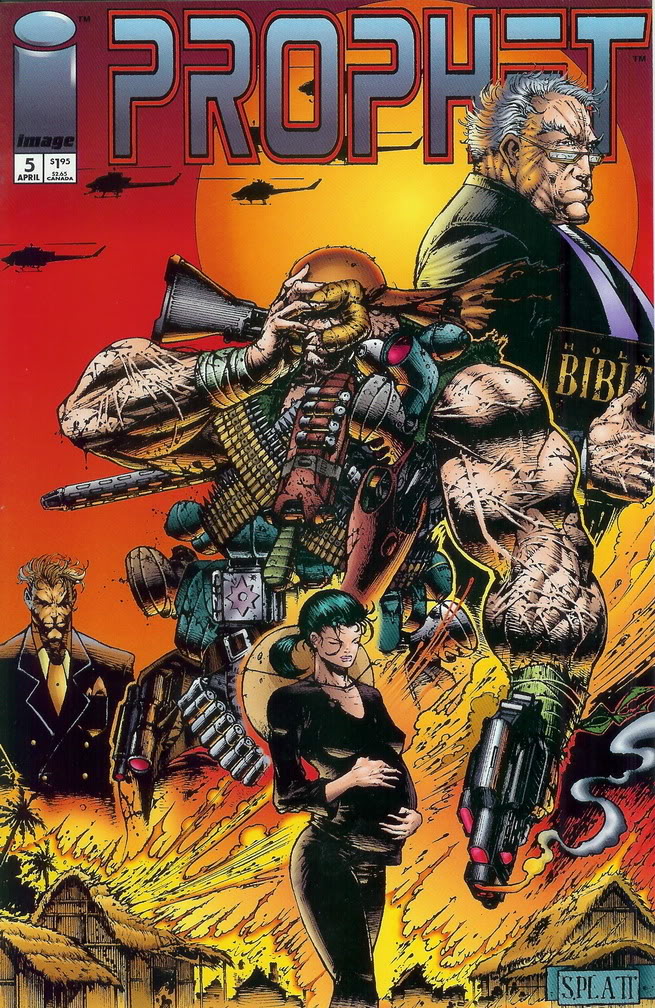 Some of the best quotes about Platt during this era can be found in a wonderful Rich Johnston article from Bleeding Cool, entitled Fanboy Rampage: Rob Liefeld Vs Stephen Platt. The story of the meltdown between Image Comics and Stephen Platt says a lot about the industry in general and how things have changed in nearly twenty-five years. That we could go from the Prophet of then to the Prophet of now is quite amazing. Also, the fact that we can reasonably believe any of the chicanery that supposedly went down at Image in the 90s says a lot about how nuts things were back then. In a very strange way, it kinda makes it easier to appreciate BOTH versions of Prophet, doesn't it? Hmmm… maybe not, haha.
Recently, I've been working on an effort to assemble a bi-monthly comic-strip (written and illustrated by myself and awesome Philadelphia artist Alex Agran). Nothing has been published yet, but I hope to get the ball rolling soon. I'll leave you with a work-in-progress sneak peak of a comic/idea that I've been scribbling. This was obviously directly inspired by this blog post. Set amidst the backdrop of the golden era of Image and inspired by the "true story of Liefeld and Platt's Prophet," I give you a farcical chronal-jumping psycho-vision into the past via an episode of TIMEBRAIN.