The Real Batman Chronology Project and disCONTINUITY have been kind enough to help sponsor a special contest/giveaway being held by BatmanPresents.com. Head over to BatmanPresents.com to enter to win an awesome 6″ by 6″ hand-painted and individually numbered original Michelle Pfeiffer Catwoman (from the Tim Burton film) painting. Thanks to the artist Elvira for sponsoring and creating the art for this giveaway. You can check out her other pieces on her Instagram page: @evdb_art.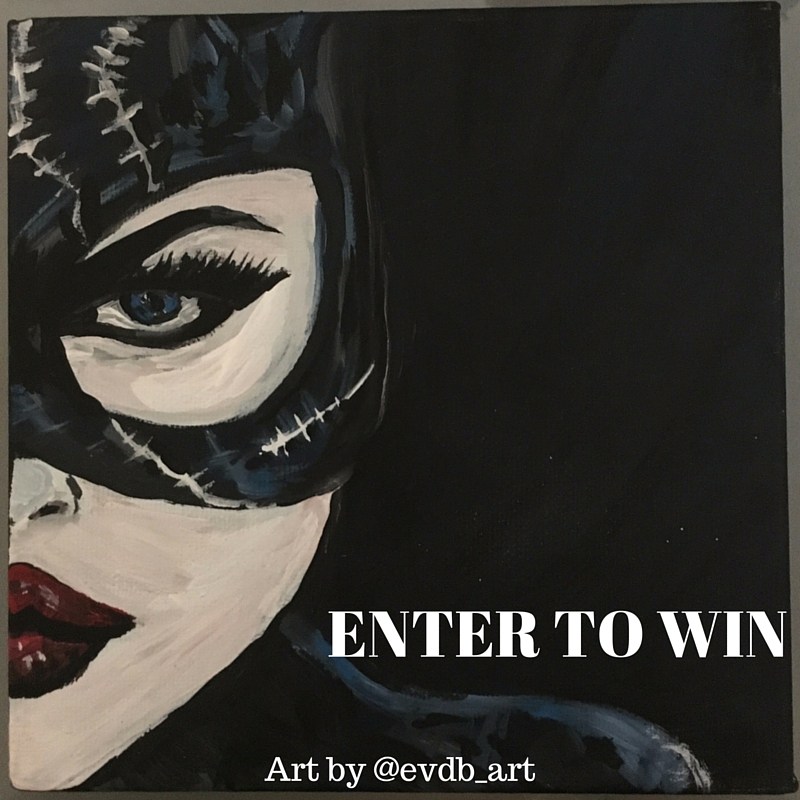 When BatmanPresents.com posted pictures of Elvira's paintings on its social media accounts, there were a lot of people interested in buying them. I asked her if she would be kind enough to sponsor us and she agreed. I am a big fan of her work. Make sure you show her some love on Instagram @evdb_art.
All the paintings shown on her Instagram page are available for purchase and they are relatively inexpensive, starting around $50. She has many different Batman paintings, including Poison Ivy, Harley Quinn, Batman, and The Joker, to name a few. Definitely check them all out and contact her for more info. Catwoman is the first one she painted in the Batman line. It is also my favorite. I actually bought it and it's hanging in my study as I write this! Don't worry though, there are more available for purchase, each hand painted and original. Some feature the right side of her face and others feature the left. Collect one, or both, or a series! Be sure to "like" and share the paintings so that other people can enjoy the artwork. I think this is the most exciting giveaway BatmanPresents has had so far because of how unique and original the prize is!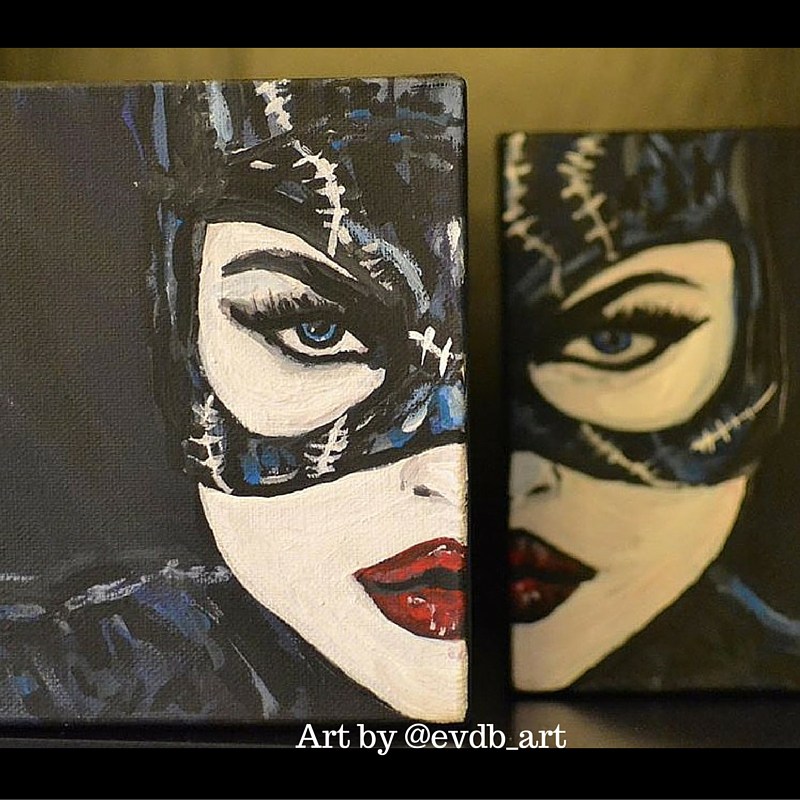 One of several ways to enter to win is by answering a question at http://batmanpresents.com/blog/catwoman-artwork-giveaway. Who is your favorite Catwoman? Julie Newman, Lee Merriweather, Eartha Kitt, Michelle Pfeiffer, Halle Berry, Anne Hathaway, Camren Bicondova, and more have all played Catwoman on the screen.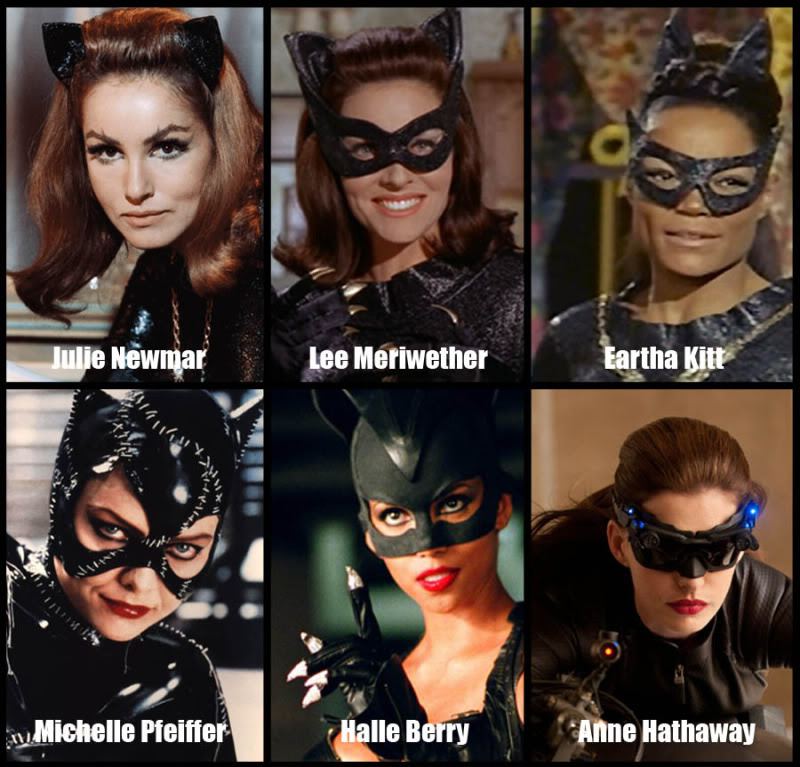 The giveaway runs from March 15, 2016 to March 31, 2016 11:59pm.
The contest is open worldwide—if I can ship it to you, enter! Must be 13+ to enter. Ships from the USA—shipped by moi. The winner will be selected on April 1, 2016, April Fool's Day, by the rafflecopter random selector. Easy ways to enter, many chances to win. You can enter by answering the above Catwoman question at BatmanPresents.com, tweeting a message to BatmanPresents, or leaving a comment on BatmanPresents.com. You can tweet daily for additional entries.
The fine print: By entering the contest you agree to provide your email address and if you win your mailing address. We ask that you post a picture after you receive your prize on either the BatmanPresents Facebook page or BatmanPresents Instagram, to let everyone know you received it.
At the end of the giveaway we will tally up the results to see who the favorite Catwoman was.
Thanks everyone and good luck!
—Sefferino Ramos
BatmanPresents.com